There are various cities in India which are developing quite rapidly. The metropolitan cities are experiencing minimal growth in recent years as compared to upcoming areas when it comes to real estate. One of them is Chandigarh. Chandigarh is one of the cleanest city and is home to one of the fastest growing real estate. When we talk about a sought after destination for buying a house, Chandigarh is right there among the best. Owing to its steadfast growth, the city is attracting interest from a large number of buyers since the last couple of years.
The Chandigarh real estate is developing in all sectors – residential, commercial, and industrial. Regardless of your occupation, Chandigarh has a lot to offer. There are some high-end luxury patches which have already been booked. Apart from that, there are various areas which are still experiencing steady growth and are yet to be plunged upon. One of the driving factors of this residential boom in Chandigarh is mainly due to the initiatives being taken by the government along with private developers. The city along with its neighbouring areas are pretty good for investment. In fact not just the domestic investment, this place is attracting investment from NRIs as well.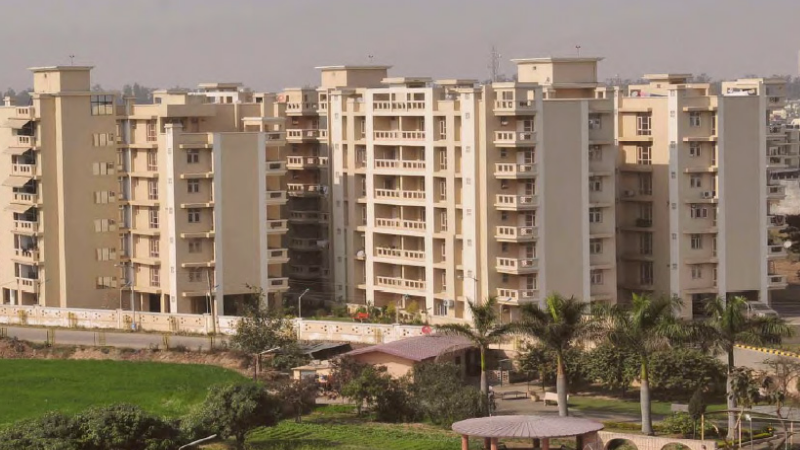 Here are some factors as to why investing and buy house in Chandigarh is a good choice.
Infrastructure: There is a tremendous infrastructure development undergoing in this region. The establishment of various social institutions adds to the development. Various MNCs have already opened their offices in this region, and many more are attracted towards investing in the clean city. It is one of India's few places which has such a beautiful natural landscape. The developers are working keeping the nature in mind. The highway, road connectivity, shopping centres, commercial hubs, etc. are already well-developed.
Neighbouring Development: Major attraction for investing in Chandigarh is mainly due to the upcoming neighbouring areas. Areas such as Zirakpur and Mohali have become one of the hottest regions for investment. These areas have experienced tremendous growth in recent years.
Connectivity: Chandigarh enjoys good connectivity to the neighbouring states. It has beautifully designed infrastructure with equally exceptional roads which enhance its connectivity with other regions.
Higher Income: The people living in Chandigarh have a decent standard of living, and that is because of a higher income. This is a sign of the overall development which is taking place in the city. People here lead a decent lifestyle and owe much of that to the recent progress of the city.
Increased Business Environment: There are various MNCs and IT companies which are expressing interest in this region. The potential of Chandigarh is endless, and the investors who are looking forward to investing in the commercial sector already know this. Owing to this, there has been a residential boom as well. You can buy an affordable house in Chandigarh at an affordable price and enjoy the high standard of living that this city has to offer.