It is commonly believed that email marketing an overused tool. Email marketing is blamed as the source of one of the most hated things in the Internet: Spam messages. However, email marketing is still a very effective technique, if we can use it appropriately. We will be able to motivate our customers and we will be able to ensure outstanding customer satisfaction. Customers will understand our products and they will purchase our products or services. If we use it correctly, we will be able to eventually triple our profit and revenue. We can achieve this, although we spend a fraction on the overall marketing cost. If we do this properly, we should be able to consider this as an ideal marketing tool.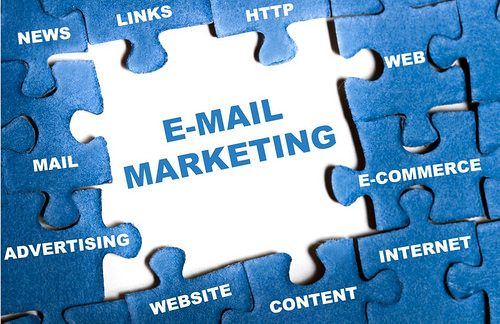 It is quite true that email is the greatest marketing tool ever, if we use it properly. Here are reasons why email marketing is still useful:
It is personal: People buy things due to various personal and emotional reasons. In this case, we should try to sell products on a more personal level. With email marketing, we should be able to maintain a one-on-one conversation with customers. In this case, we should be able to contact on a much personal level. It is also possible to use make public announcement with email messages, because we can broadcast our messages to thousands of people. In this case, email is a versatile way to remain in contact with many people. On the other hand, we could keep people feeling special.
It is fast: Email marketing is very fast and we should be able to quickly distribute our information. With email, we should be able to easily take a glance on our messages. Customers can read snippets of the email messages to know whether they are useful or not. In general, we should be able to create compelling titles.
It is consistent: In general, people don't buy products immediately after they read an advertising message. It means that people won't be ready to say yes when they want to purchase something. One of the greatest benefits of email marketing is that it is very consistent, especially when we want to send our email messages to our prospects. We should make sure that people are always ready to buy. We should make sure that we have a great email marketing campaign.
We will provide increased value to customers: In general, we should make sure that we have enough value to justify our purchase. Companies should provide increased and consistent values. It is important to provide consistent values to our customers. We should send weekly and biweekly email messages.
It is affordable: It is clear that sending email message is very cheap. It should be really easy to send messages to thousands of prospects and customers. Email messages can be delivered to all prospects and customers.
Business owners should look for ways to deliver their messages effectively through email and other methods.