Applying for a personal loan but unsure about the eligibility criteria and documents needed? Read on to know all about them!
In a country that is full of individuals who are constantly improving and innovating across the board, it is very important to stay ahead of the game. Whether you are planning to start a new business, open a new store or just want to do something fun and innovative, it requires money. With the current economy and the kind of loans that are made possible by the government and bank, personal loans are definitely a boon that will help you succeed.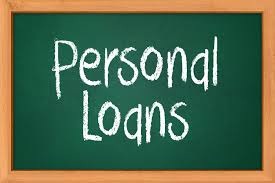 When it comes to going for the right kind of personal loan, the first thing you need to ensure is that you chose the right bank or NBFC to avail it from. Along with that, it is important to see the loan amount and the interest rate you can afford. Once you apply for the loan, make sure you have the right documentation for the same. To get Instant personal loans, here are some of the eligibility and document criteria you should have ready:
Age
If you are a salaried employee, you can apply for a loan once you turn 21, but if you are a self-employed individual, you will definitely need to wait until you are 25 years before you can apply for a loan. The loan maturity, however, ends at 58 years for a salaried employee while it extends till 65 years for the latter.
Experience
Make sure that you have a minimum experience of one year in your current job before you apply. In case you have your own business, your company should be up and running for at least three years to be eligible for a loan.
Income
In case you are getting a loan that is Rs. 17,500 and above, you are definitely eligible for a loan. IN case you run a business, it is two-pronged. The professional income should be at least two lakhs after tax while the non-professional income should be 1 lakh after tax for you to apply for a personal loan.
KYC:
The banks and NBFCs need some form of proof for the information that you have entered in your KYC document to determine that your identity and request is authentic. For this, you can submit copies of your PAN Card, Aadhaar Card, any utility bill and even your Voter ID.
Documents:
As a salaried individual:
You should have a job certificate from your current employee like an appointment letter to ensure your job continuity proof.

Experience letter from your pervious job along with your appointment and relieving letter.
Income Proof:
Salary slips that go back the last three months and a bank statement that spells out your expenditures and incomes of the last six months.

The Form 16 you filled in the last two years.
If you are self-employed:
The last two ITRs that has the computation of the income bank statement.

If you have a current account, you need to submit a statement of the last one year. With a savings account, the statement of the last six months.

Business and residence ownership proof.
There you have it. If you are ready with all the documents mentioned above, you will definitely be able to get Instant personal loans without much problem!