Introduction
Meanwhile, several grownups, youngsters, and kids use smartphones for entertainment purposes. That includes watching entertaining apps like YouTube and Netflix. It also includes gaming apps. Not only children and teenager but also many grownups use their smartphones for gaming. The gaming app tends to get more and more high definition in graphics, which also drives the mobile industries like Apple and Samsung to enhance their mobile phone display. Because many people buy smartphones which ensures them high-definition graphics in gaming. Splendidly, the gaming app is widely downloaded from the app stores.
Gaming apps have created a strange culture now. The game development trend is expanding more rapidly than ever. That's why, a custom game development company hire the best mobile game developer at any price as possible, to ensure its user excellent game apps. Moreover, the competition between Android and iOS platforms has never declined but elevated instead. Also, these two giant platforms have raised the bar for the competition. One comes up with the fastest face id unlock, while the other has improved gesture navigation.
Although, the movement of new inventions never ends. These software platforms focus on progressively using AI (Artificial Intelligence) in their gaming apps to enhance user experience. At this peak, if you want to develop a gaming app, then be sure to plan and choose wisely.
While choosing a platform for your gaming app development can be very tough, but this article helps difference between Android and iOS Development.
Android vs. iOS Development
The fundamental distinction lies in the very name of this supposed confrontation.
Developing games using Android tools and platforms, which are only operational on Android operating base or Android devices, is Android Development. Android was initially developed by its own company. Later, an American multinational company, known as Google, attained Android. Besides, Android is partially based on open-source. In addition, Android depends on Linux and Google's execution of the Java virtual machine. Therefore, it's a Free operating system. As a result, utmost smartphone manufacturers use it.
While iOS game app development entails developing an app using iOS development tools and methods and at the same time, the developed app is only operational on iOS operating systems or Apple devices. Apple is one of the largest and famous tech companies globally that produces laptops, personal computers, phones, tablets, etc. Apple phones use their own developed operating system known as iOS. Apart from this, iOS is based on propriety-source/closed-source software. iOS guarantees high-security software too.
Business Side of Android vs. iOS App Development
When you plan to create a game, you should measure the interested players and gauge the volume of profits. It is why it's an important stage to choose a platform considering all the statistical outcomes of market research concerning the strengths and flaws of each platform. So let's check them out.
Market Share
Seemingly, market share validates that the number of Android devices drastically surpasses that of iOS alone. Many Manufacturers are rivaling each other to add as much utility to smartphones as possible and simultaneously make them considerably less expensive. However, in terms of quantity, Android exceeds iOS. According to a Statcounter study: it's almost 76% Android vs. 19% iOS.
Even after Market Share, it is too early to draw any conclusions.
Platform Revenue
For many years, App Store has been ahead of Google Play. Last year, the App Store generated $32.8 billion spent on in-game player purchases, subscriptions, and premium apps. On the other hand, Google Play has generated $17.3 billion.
Number of Downloads
Do you think iOS beats Android in generating profits? No, not really. Don't fail to recall the number of Android devices on the market. Plus, Android extensively beats iOS in terms of most downloads. Nonetheless, Android makes most of its profits over advertising.
Technical Side of Android vs. iOS Development
The technical side explains the thorough development of the game app. Also, you'll know best after understanding the technical process specification for each platform.
Programming language
Both platform's development is very distinct in technical terms.
Java is preferred widely for Android app development. And sometimes Kotlin too. Rumor has it; soon, java will be replaced by Kotlin due to its simplicity and ease of rabidity. On the contrary, Swift programming language is used to develop iOS apps. In contrast, anything programmed in Swift will only run on iOS devices.
Integrated Development Environment
In this segment, we will discourse about software tools that used developers to develop apps. Both platforms use different tools.
Many developers use Eclipse Development Environment. Eclipse is a vastly famous medium for Android. Additionally, Eclipse has ensured regular updates by its developers. On the flip side, a new IDE (Integrated Development Environment) Android Studio created by Google 8 years ago shows the worth of being Eclipse's competition. The Android Studios supports multiple programming languages. That includes Java, C, and C++. On top of that, it can work on nearly any device without limitations.
iOS developers use Apple's own invention, Xcode. It's an integrated software development environment only for OS X and iOS.  Xcode ensures a user-friendly interface, autocomplete support, and many other features that simplify Swift development. Now keep in mind that Xcode only works on MacBook. Therefore, when choosing a platform, be sure to consider this as well.
Development Speed
IOS outperforms Android in terms of development speed. The iOS development process is much faster than Android because of its testing.
Development in Android takes more time than iOS. For a better understanding, let's list the reasons:
More Code: Coding in Java is very discursive. Or rather, it's not concise as Swift or Objective-C. Therefore, testing in java takes more time.
Slow Emulation: Android emulators are much slower than iOS emulators.
Fragmentation: Considering the higher number of Android devices, testing it on each device is very time-taking.
Because of all this, Android programmers often need 30-40% more time than iOS developers.
Development Cost
Android development is more flexible and customizable. Therefore, its cost is also adjustable. Whereas development in iOS can be costly. Considering iOS' development platforms, which only run on MacBook. Moreover, iOS developers charge higher pay than Android developers because of the increased requirements for iOS gaming apps in the App Store.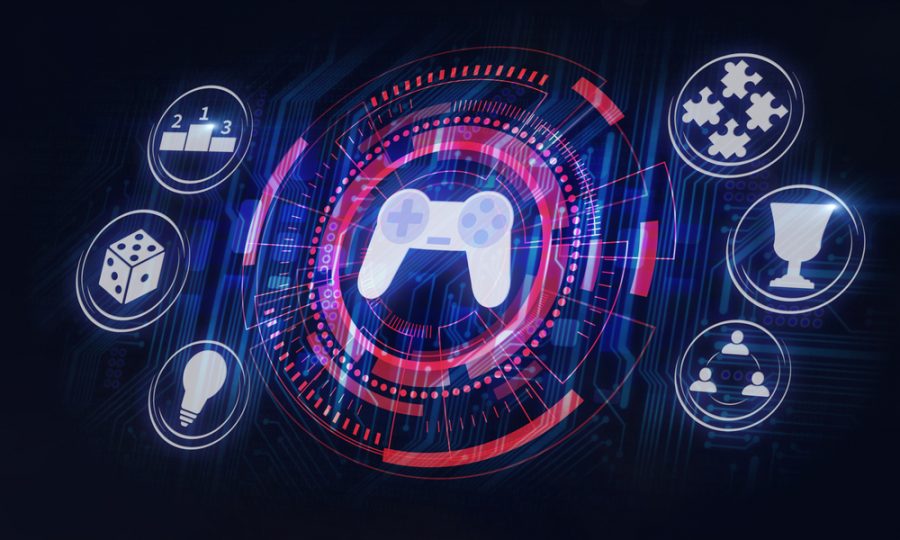 Publishing a Game in the Store
To publish a game app, make sure to have a developer account. A developer account is required to publish the mobile game in the app stores. For example, the publishing process in the Apple store would cost you $99 yearly and $25 for the Google Play Store. Besides, you should test your developed game carefully before tossing it out for the users.
Pros and Cons List of Android and iOS
Android Pros and Cons
More users and Download
Quick publishing and limitations
Effective monetization over advertising
Longer development time
Lower average revenue
More possible bugs
iOS Pros and Cons
Faster development process
Fewer possible bugs
Higher average revenue
2x fewer users
Long publishing with many constraints
Requires special hardware
Conclusion
Mobile games have undoubtedly captivated our attention in 2021. Even in the coming future, it will be the same. More and more game development companies focus on advancing their gaming apps to attract the most fastidious players. Who can say no to fun at any time? Enjoyment in your sacks is at all times appropriate. So, if you got any gaming idea, then you must take steps to make it. You can choose "Cubix" to assist you in creating your game as per your requirements and budget.