There are many opportunities for retirees to gain more income through home business opportunities. In this case, they should be able to enjoy being their own business. In many cases, they only need a broadband Internet access and a laptop. It will feel really enjoyable to have and own their own business. Many retirees are frustrated with their current condition and they actually still have very active body and mind. In this case, retirees shouldn't wait for too long and they need to immediately try to perform their activities. There's a dizzying array of opportunities for retirees and they should be aware that there are also numerous thinly-disguised scams.
Retirees should know what they need to do and what they can afford. This will save them time and money, before they plan to start their business. Starting a legitimate and viable business opportunity could be quite daunting. Selling products and services from home is one of the best ways to gain additional income. This will allow us to attract buyers from all around the world. In fact, many people are able to generate six-figure income only by using eBay. All they need is a great product and service. Elderly should know their best expertise, especially the one related to their experience.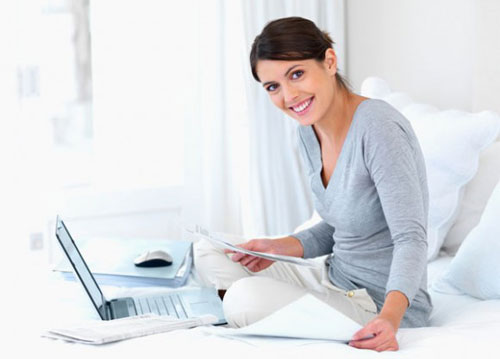 They should also be able to take advantage of the flexibility of online business. With the help of Internet, elderly should be able to set their own schedule and they can work on their own hours. It means that they are not tied to the usual business hours. For many retirees, this should represent a great advantage. They can start working the first thing in morning, go fishing at 10AM and work again at 1PM. If retirees are not interested in selling products, they can use various self-employment websites, such as Elance.com. This will allow people to bid on various projects, like web design, translation, programming and others. Results can be delivered through email or fax. Many people in these websites are able to establish a reliable client base by building their reputation.
Another good way to perform online business is to offer products and services to other retirees. In this case, retirees will know what other retirees want. There are products that retirees could consider selling to others, such as items related to nutrition, lifestyle, health, entertainment, travel and others. Services to other retirees could also be delivered electronically. In any case, it is important to avoid sending money to companies claiming that they are able to provide good work opportunities. It is better to start our own opportunity, than using specific start-up kits. If we use these methods, we will be more vulnerable to scams. We may also need to allocate a portion of our revenue to the provider. Also, providers will try to attract many participants and it means that there could already be too many competitors in our area. Retirees often already have plenty of experience to start a highly specific business.