The art of exploiting the internet and its properties to the fullest to deliver advertisements to customers on multiple channels is called Digital Advertising.
Unlike its forerunner, Digital advertising is more pliable and pervasive as it switches across channels – text, images, video and more – to deliver the brand value in form of promotional ads. Digital advertising has transcended ever since the first clickable ad in 1994.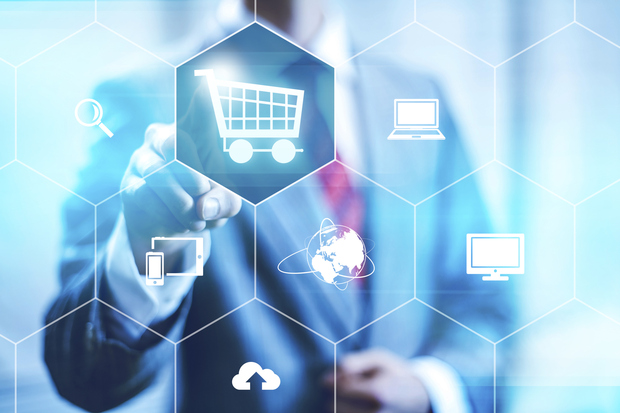 These days there is too much of clutter in terms of the traditional advertising and the real intention of the brands is dissipated amid all this noise. To avoid such distractions, digital advertising is charting a territory that gives more engaging conversations with customers. Now, the users will get to see the ads of what they want to buy based on their preferences. These ads can be seen anywhere ranging from brand websites, mobile phones, social media channels and smart watches.
As advertising has a vast spread across various channels, brands have to be more enterprising to provide useful and engaging content. Many such constant conversations are made possible, thanks to marketing automation platforms like Hubspot, Agile CRM, Marketo etc.
And by banking on these technologies, you can nurture your leads with personalizations so as to transform them into customers. A successful digital marketer may feel he/she has come a long way; but let's not forget that in this evolving landscape, things are still in a nascent stage. With Digital Advertising picking lot of speed, it's more important to make in a pivotal part of your comprehensive marketing mix.
Three Reasons for brands to embrace digital advertising in today's world of buyers across multiple devices.
Digital Channels are the Places for Buyers
It goes without saying that your buyers spend most of their time online. Their focus is slowly shifting from traditional ways of advertising such as newspaper, magazines, hoardings and other areas to digital avenues. A recent survey affirms that an average individual's media appetite has increased to 10 hours a day in 2014. And in the same year, Research film Nielsen claimed that this number is over 11 hours a day with TV, radio, gaming, internet, smartphone forming the major chunk.
In a fast-moving world, where buyers flip through devices and channels, only digital advertising stands tall in reaching many of them and makes brand alive.
Marketers come with Greater Targeting Potential
Once you place an ad in a newspaper or a magazine, it's not under your control. You don't know who sees it or not and what is the overall reach of the ad. But with the advent of Digital advertising, marketers can target the potential buyers and align their campaigns accordingly. By a good combination of advertising network and marketing automation you can't avoid messaging people who can't turn into prospects. Not just the message on your product and service offerings, you can walk an extra mile and send information based on their behavior and buying patterns that may establish a right connect with them. This relies more on understanding your buyers than just flooding them with promotional messages.
More Personalization's and Seamless Conversations
The power of modern day marketing helps you to pull piles of data of your customers and move closer to their choices and preferences. There are personalized emails and invitations a buyer gets every day. With this data coupled with right tool, you can customize ads based on the individual and his/her behaviour patterns and demographics. Adding to this will be the engagement levels and the offers they buyers have viewed. This advanced level of personalization enables the brands to have more appropriate and engaging conversations with prospective buyers.
Author's Bio: Raja Satish is a Tech blogger who writes primarily on CRM, Marketing Automation and covers the entire gamut of Marketing. He is an Electronics Engineer with a Master's degree in Communications, Journalism and Management. When he is not writing he is found reading articles and blogs written by others. An avid technophile and app lover, Raja is fascinated by all the latest trends, innovations and happenings in technology.