It's unlikely to ever find a small business owner who doesn't want to grow their business in some way. However, most of them happen to be so busy with running the business, that they miss out on creating a business growth strategy although it's essential for their business to survive in today's fast-changing business landscape. If you're one of them and you still haven't done this, start thinking about it, NOW. Break the cycle of being constantly overloaded and take advantage of services and software solutions for managing everyday operations more easily. Why not minimize stress, work more on maximizing effectiveness, productivity and on self-development? 
Here is a checklist of necessary steps to get you started with achieving business success.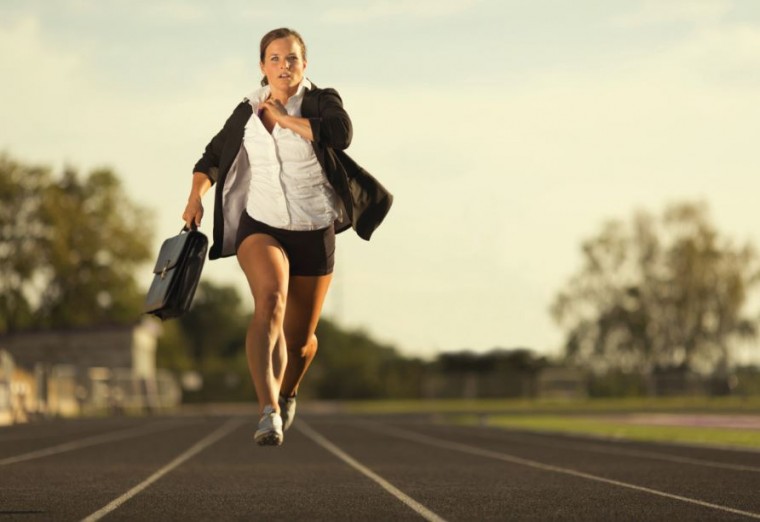 Establish your growth plan
We all know that growth won't happen by itself. Business growth requires a clear vision of what it should look like, backed up with strong commitment. Make realistic plans by figuring out what are the exact moves you have to make to achieve your goals. You can start by researching trends in your industry or reflecting on your past failures and successes, your weaknesses and strengths. But keep in mind, for this "defining growth plan" process to make any sense, you have to be specific about everything. Since it gives you clear directions where you want to go, being specific is what drives you towards success – set a goal to make $15,000 in revenue by May 15, instead of just setting a goal to grow revenue.
The Cloud
According to Forrester, cloud market will reach $191 billion by 2020, from 2013's total of $58 billion. Cloud applications, at $133 billion in 2020, are leading this growth; cloud platforms will generate $44 billion in revenue by 2020; and cloud business services will come in at $14 billion.
Whether your decision to make the switch to cloud is driven by security reasons or the ability to go mobile, taking advantage of cloud-based solutions can make your business operations more organized, customizable and flexible, plus they don't require advanced IT skills. Join numerous businesses that already switched to the cloud and increased productivity and enhanced communication.     
Automate and get more work done
In today's fast-changing business environment it's almost impossible for small business owners to keep up with all the responsibilities and tasks. Implementing and deploying tools automation for marketing, email, social media, sales, resource management, customer support or some other tasks, cuts down manual work while enabling you to do more with your business!  
It turned out to be the most effective way to keep building and nurturing strong relationships with your clients, as well as to build a strong brand and increase the chances of repeat customers instead of one-time buyers.
Use a project collaboration platform
Usually, if your business is growing, you probably have many goals, so it's important to focus on organizing and keeping your team on track, and if you work with freelancers from different time zones it's considered a must. Establishing proper collaboration is one of the key elements that drive business growth. Project collaboration platforms such as Asana, Basecamp, Trello and other, create a dynamic real-time work environment, with easier document sharing, task assignment, and review of project's progress.  
Improve your social media presence
Today's small companies simply can't afford not to be on social media. Taking some time to get connected and work on your social media engaging activities can really pay off. Since social media channels make it easier to listen to what your customers have to say about your brand, what's good, what needs to be changed and if there are any questions that need to be answered, they are great indicators of how good is the direction your business is going. Furthermore, social media is a powerful technology for building brand awareness. However, social media can be overwhelming sometimes, so it's best to use some of the services for social media management, such as Hootsuite, Buffer, Tweetdeck and other.
Reflect on your finances
The primary financial goal of every small business is to  focus more on what actually brings profits. When striving to achieve the goals you've set, examine the cost of each step you're taking. Review your cash flow regularly or consider having a professional helping you with it. If you're all wrapped up in multiple tasks, hiring someone to monitor your finances is an advantageous investment, rather than just additional expense.
Stay healthy!
Lastly but not least importantly –  regardless of how much work you have to do, don't forget to take care of yourself.
According to Bank of America's Small Business Owner Report – small business owners have become accustomed to working long hours, with 85 percent working more than 40 hours a week and 55 percent working more than 50 hours per week.
You do realize that such behavior increases risks such as stress, insomnia, loneliness, mental health issues and productivity decline, don't you? Since sustaining your mental and physical health is essential for running and maintaining business, find what works best for you –  there are plenty of options, from physical exercise and meditation, to simply improving your work environment so that it positively impacts your well-being and productivity.       
Conclusion
There's no magic formula that can make your small business grow but taking these or, at least, some of these steps can inspire you to design your own development plans aligned to your business needs and resources. Refreshing ideas and carefully created plans can set you on the right track to transforming and celebrate your business success.