Zoom video conference is a cloud based video conferencing solution. It's designed to provide you with high quality video conferencing. Although it works well in video conferencing, it still bears some drawbacks. Its free plan only allows you to host up to 50-participant video conferences. There're also some awkward audio delays during video conferences. If you get tired of Zoon video conference, and decide to make a switch, you come to the right place.
Apart from Zoom video conference, there're also lots of video conferencing solutions in the market which are regarded as awesome Zoom video conference alternatives and offer you better video conferencing services.
ezTalks Cloud Meeting is one of the best Zoom alternatives for you to keep connected no matter where you are at any time. ezTalks Cloud Meeting has its unique advantages which makes it stand out. Its free version allows up to 100 people to participate in an online meeting. In order to get more participants (up to 500 people) involved, you can upgrade your free plan to pro plan.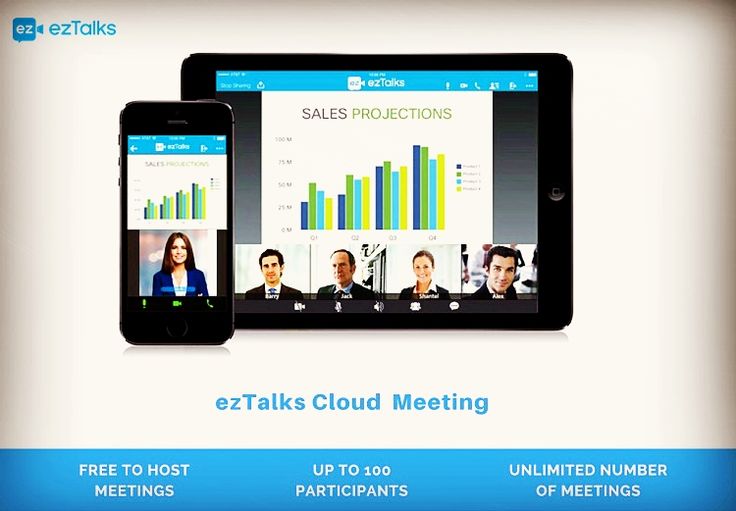 With this versatile Zoom alternative, you can meet anyone or group at any time. Throughout the whole online meeting, you can share your screens and interactive whiteboard with all participants, chat in public or privately, schedule online meetings at a fixed time, and hand over the presenter's role from one to any other. In addition, you're also able to record online meetings and save for playback and reference in the future. It is fully compatible with Android, iOS, Windows and Macintosh OS X, and works perfectly with ezTalks Onion, a professional video conferencing equipment.
2. Yugma
The second alternative to Zoom video conference is Yugma. It offers free teleconferencing service with up to 10 participants. It is compatible with Windows, Mac and Linux. The number of participants can be extended to 500, with some advanced payment features.
3. Viber
Viber is a popular mobile application similar to WhatsApp. This Zoom video conference alternative also has a program for Windows to call mobile, chat or make video calls from your computer. Thanks to VoIP technology you can call for free from your PC with good sound quality.
4. CQPhone
CQPhone follows the VoIP (voice over Internet Protocol) and allows you to talk on the phone, host video conference or chat. It offers good audio and video quality. It is easy to use, free and has a nice design that simulates a traditional phone.
5. ooVoo
OoVoo counts with more and more users and starts to shade the popular Skype. As a popular Zoom alternative, ooVoo allows to make video conferences for free of up to 12 users. It runs its own P2P servers, so that it offers very good picture quality. You can also send text, voice, video, phone or SMS messages, upload your videos automatically to YouTube and much more.
6. Hangouts
Hangouts has replaced Google Talk with Google's instant messaging service. You can use Hangouts from Gmail, Google+ or Google Chrome to conduct chat or video call with your contacts easily, or send messages if they are not online.
7. Skype
Skype is the most used program worldwide for video conferencing or video calls and instant messaging. This Zoom alternative allows you to communicate with your friends or family through the PC, Smart phone, Smart TV or Mac. Video calls are free. Up to 10 people can participate. You can also chat with your Messenger or Facebook contacts. It stands out for its excellent quality of image, sound and ease of use.