There are many people who aim at running businesses outside of their native countries, be it because there's a better market elsewhere or because they're moving out altogether and are trying to acquire foreign citizenship.
However, the process of getting an entrepreneur visa in the United Kingdom can be nerve-racking to say the least. First of all, it's a quite complicated concept. Second of all, many could be rejected even if they meet all the requirements imposed by the government.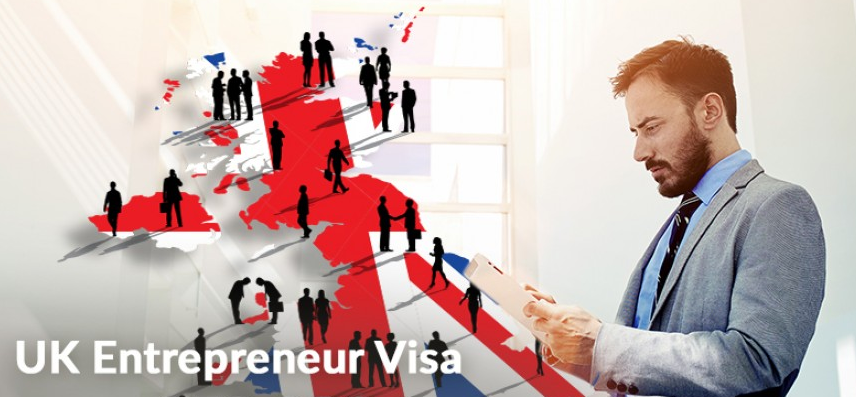 In this guide, we'll show you how to apply for this type of visa in the UK, so you won't be losing too much time.
Step-by-step guide 
Prepare your documents 
As an immigrant who wants to run a business in the United Kingdom, you will need to provide:
your passport
proof that you have investment funds
a business plan
proof that you have enough money to support yourself for as long as you'll be in the UK (£945 if you're from UK, £3310 if you're not)
evidence that you're proficient in English (mind that there's a list of 16 countries that, if you're from any of them, you won't need any proof of English proficiency)
your criminal record and, in some cases
a TB test result (only for the countries that require this test, i.e. those where TB is known to be a problem)
All documents should be translated if they are not in the English language. Make sure it's a professional that gets the job.
Apply online 
All immigrants who want to acquire their entrepreneur visas must apply for them online. You must go on https://www.visa4uk.fco.gov.uk/home/welcome, create an account or sign in, depending on whether or not you already have one and apply for a "Visa Tier 1 (Entrepreneur).
You will need to fill-in the form in English language, so if you're not a native speaker, you might want to get some help in order to be sure you're not making any grammatical errors. The next step is paying for the visa. The fee can fluctuate according to the country you're in. After you've filled-in the form, you should print it out and go to a visa application center.
On top of these, you will also need to pay a fraction of the cost of UK healthcare. This, too, is a part of your application. Sometimes, you can do this online, when you submit your application, but some other times, you might need to pay it at the visa application center, after you've booked your appointment there.
Apart from this simple online application, you will also need to provide a few more documents alongside with it: a photograph and your fingerprints (you will need this for the biometric residence permit).
Concluding remarks 
If you already have a visa for the UK, but it's not a Tier 1 (Entrepreneur) you could switch it to this type. You can do this, however, only if you meet all the requirements. As you can see, getting your entrepreneur visa is not as simple as it sounds.
Make sure you apply for your visa 3 months before deciding to travel. It will take somewhere around 3 weeks to get an answer with what has been decided on your visa. What's more, prepare to pay over £1000 to apply online and approximately £980 if you're applying in person.
The maximum time you're allowed to stay in the UK with your entrepreneur visa is 3 years and 4 months, after which you will either have to extend it or apply for citizenship. Please access this link if you want more information concerning Tier 1 Entrepreneur Visa | Entrepreneur Visa Applications.