Every buyer likes the most hassle free payment facility for a single or multiple purchases. If there is freedom in paying later, it is another booster. As the digital payment gateway surges ahead in India, the concept of shop now pay later online stores is a reality. Keeping pace with this new trend, it makes sense to change the way credit cards are swiped to honor payments. In this respect, ePayLater is geared to facilitate several innovative services for consumers. The services are breezy and satisfying. This is an informative consumer connect exercise which revolves around the unique concept and how it can be used as a bargaining chip for online transactions.
The Growth Story of Online Shopping
It is estimated that the more than 40% two-tier city consumers are engaging in online shopping for various festive seasons in India. With discounts galore, many consumers prefer to use credit cards as they can buy now and pay later. Digital payments are more secure than cash deals after DeMo. While it will take a while for the older generation to adapt to this concept, the younger generation is already preferring this method of payment with smartphones. It makes sense to introduce such an innovative facility to keep finances in check. Credit cards offer the convenience of safeguarding purchases and ensuring payment just once for multiple items. Knowing how the schemes work will enable anyone to enjoy the myriad services that ePayLater offers.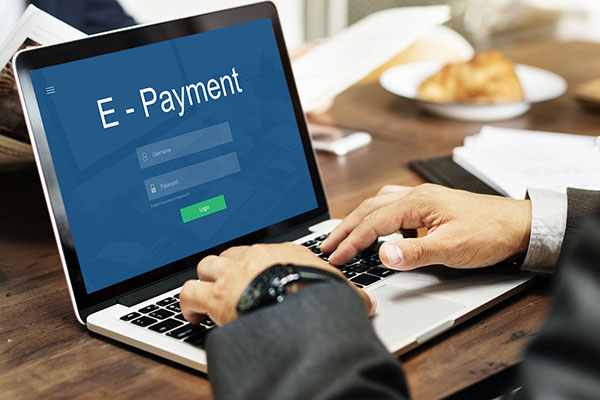 Earn rewards and loyalty programs
For long, loyal consumers have been rewarded with extra miles or points. Those with exclusive loyalty programs get points to redeem. The same happens with the online credit store schemes. When the user is buying online, the points or the score card is revealed. They are useful for buying tickets. In India, it is a huge relief, to avoid queuing to buy railway tickets, movie show tickets, or on the other end of the spectrum, to get reservations in high-end dining outlets. As the concept of shop now and pay later is gaining acceptance, the rewards are likely to be more attractive. For loyal patrons, exclusive seats, priority, and other lucrative deals are visible as they continue to pay via credit cards. There are virtually no hidden costs that derail the rewards or loyalty programs. The ease of use makes every purchase agreeable. It is in the best interest of the consumer, to learn how the online store credit works.
Easy digital transactions and credit worthiness
When a consumer chooses to apply for the ePayLater schemes, the application is approved on the worthiness of the ability to pay on time. Algorithms are used to assess the capability of the applicant for re-payment. When an account is made, each consumer is allowed a specific limit of purchase. Those who have a better history of payment are likely to get easy credit online from retailers. This way, the spending limit is quantified in advance. The facility is important, as 70% of youngsters prefer this mode of payment to keep their shopping instincts in check. They become financially more responsible when they know their buying restrictions.
The other advantages of using this mode are:
Refund turnaround time is immediate if there are discrepancies in the items purchased. The transactions are reversed quickly. The limits for spending are restored.
Payment gateway is secure as there are no logins. The bank account details remain safe from hacking or phishing.
A customer, short of liquid funds, can make use of this facility. There is a credit free investment for 14 days. A business customer gets a reprieve for 30-45 days. There is no need to go to the bank to extend credit history.
Repayment dues increase primarily at the end of the month. Hence, 60% repeat customers enjoy this buying power.
 A customer needs to register only once. On getting the OTP, during checkout, the transaction is complete. There are no hidden costs and no paper work involved.