Planning to spend a few days off in Dallas? Great choice! With cowboys, bulls, saloons, and Indians, it was once the best place to experience the Wild West. But now Dallas is among the main financial and industrial centers of the state.
As a young city, Dallas is full of modern entertainment, and at the same time, it retains its historical roots. The city captivates and at the same time attracts, which makes it an excellent travel destination.
If your goal is an exciting Dallas family trip, we have some great ideas for you. However, you first need to rent a car to get started. You can book van rental Dallas for any date that suits you. Car rental is the best solution for a family trip as it makes it possible to travel together and enjoy the comfort. 
So, are you ready for your trip to Dallas? Then let's check out some great things to do in this amazing city.
Commemorate John F. Kennedy 
Dallas remembers one tragic episode in American history – we are talking about the assassination of President John F. Kennedy. The killer fired from the school library building, where the Sixth Floor Museum is now on the sixth floor. It introduces visitors in detail to the events of that fateful day, talks about the last minutes of President Kennedy's life, his family, political career, and his activities. 
In the museum, you will find many archival documents, stands with photographs, and on large screens, they show documentaries and amateur films about the last minutes of the president's life. The other exhibitions include the sniper rifle from which Kennedy was killed and the killer's wax figure.
Find your ideal park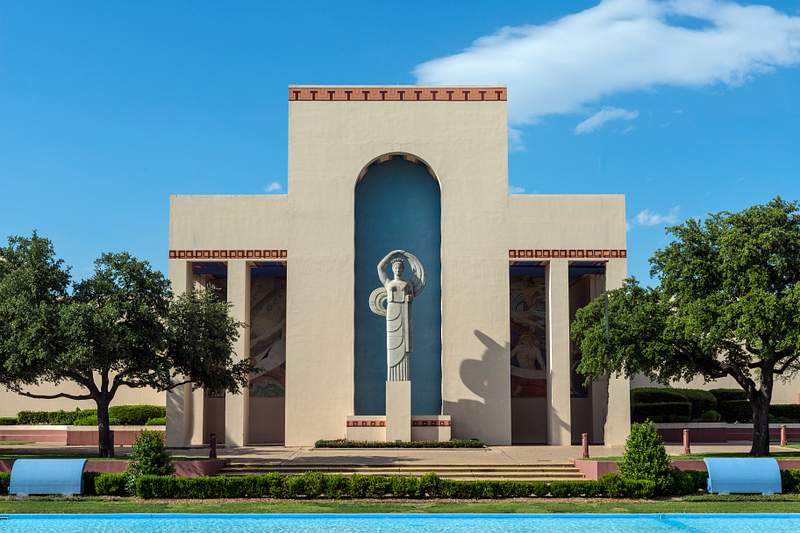 Many people call Dallas the city of parks. And they are absolutely right because it has 407 green park areas. Everyone's favorite is Fair Park, which offers children's attractions, including a huge Ferris wheel, concert venues, and 9 city museums that regularly host educational exhibitions. 
Old City Park and White Rock Lake Park are two other nearby historic parks. The second one has an artificial lake and a botanical garden with an arboretum on the territory. This makes it an incredibly popular place for connoisseurs of flora. However, many people enjoy sailing, cycling, and fishing there. Also, the park hosts a unique laser show Glow in the Park every day during the summer. 
If you are looking for entertainment, you can go to Six Flags Over Texas or Hurricane Harbor. They are located in the nearby city of Arlington. And if that's not enough for you, head to the scariest rides in the US at Zero Gravity. It offers roller coasters that you won't find anywhere else in the world!
Explore the city's trendy neighborhoods 
Dallas has many interesting skyscrapers. In addition, it takes 15th place in the list of cities with the tallest buildings. Basically, you will find most skyscrapers in the city downtown. 
From an architectural point of view, it will be interesting for you to walk around the West End with buildings from the late 19th century. They now house Dallas's trendy shops and boutiques, craft and art workshops, as well as famous restaurants and museums in the city. 
Deep Ellum is another trendy neighborhood in the Texas capital. It houses the Lakewood Theater, Brian Square, Vickery Square with fountains, and the Botanical Gardens.
Founded by the La Réunion utopian commune, the art quarter is also popular. The district's restaurants and clubs offer live jazz, blues, and alternative music. Local theaters host unique performances, while art galleries provide exhibitions of experimental painting. 
If you want to see unusual murals on the walls of buildings, visit hand-made workshops, or buy works of art, go to the Bishop Art District. This area of ​​Dallas dictates youth fashion, trends, and style throughout Texas.
Get in touch with wildlife 
Dallas Zoo is a favorite vacation spot for both Dallas residents and city visitors. About 400 species of animals live in eight thousand aviaries. Among its inhabitants are quite rare animals, including tapirs, anteaters, and giraffes. 
Living conditions are close to the usual habitat of animals. In addition, the zoo offers several zones – traditional American animals live in the northern part, African animals live in Wild Africa, while elephants, giraffes, hippos, and others walk in the Giants of the Savannah area. New inhabitants appear in the zoo's collection every year. 
If you want to get acquainted with marine life, you should definitely visit the Dallas World Aquarium. The Dallas Aquarium is one of the finest in the world with an extensive collection of underwater inhabitants of the deep sea. Here you will see exotic fish, octopuses, manatees, various types of jellyfish, sharks, and crocodiles. That is, it's a great place to touch the wild as well.
To conclude, Dallas is a top-notch family vacation destination with something special for everyone. Adults will be happy to remember major events in American history and explore the city's modern architecture. At the same time, children will have a great time in the parks and can also explore the wildlife in the zoo and aquarium.