The world's marketplace has dramatically transformed from what it was just a few decades ago. Finding employment that can remain profitable and sustainable now and in the future has become a great challenge. This challenge is common among many young individuals trying to decide which career path to take for future financial success. I have therefore compiled a list of 10 fields that have great potential for growth and offer suitable employment opportunities now and in the future.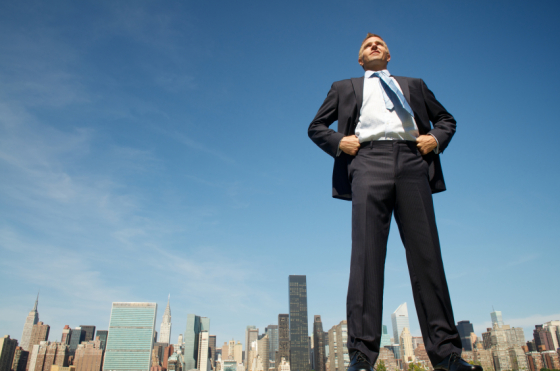 1. Healthcare
Recent studies by the Labor Department have revealed that life expectancy has actually increased significantly in the recent years. This means an ageing population is on the rise and healthcare workers such as nurses, doctors, pharmacists, home health aid and physical therapists will be on high demand. The reports also reveal that about 4 million jobs will be have been created by 2018. A typical annual salary for this category is estimated to be $92, 810.
2. Information Security Analyst
With the recent witnessed data breaches and increased cyber bullying, it makes perfect sense that information security is going to be a hot IT field in a couple of years from now. If you love problem-solving and coding, this might just be a great career for you. Job growth in this field was 31% in a period of the last one decade; the growth is projected to be 30.9% in the next five years.
3. Content Creation
Marketing has become more education based and less of sales based nowadays. Demand for content creation has increased lately and continues to grow with writers needed in creating newsletters, blogs, whitepapers, special reports and website articles for businesses. The best part about this is you can freelance and work on your own schedule.
4. Computer Systems Analyst
This is another very promising career in IT to look out for. Computer system analysts are tasked with ensuring that companies' technological needs are met and that the organisation is updated with the latest technological advancements at all times. The career growth in this sector for the last decade grew for 24.2% and projected growth in the next 5 years is tagged at 22.5%. Your annual earnings will be about $82,000
5. App Developer
You would enjoy this if you love coding and your attention to detail is way above average. App developers' job growth for the last decade was 28.2% while it is expected to grow by 21.7% in the next 5 years. A bachelor's degree in computer science will be sufficient. As for the earnings, you can take home $96, 461 per year.
6. Alternative Energy
While we are not saying goodbye to gas and oil just yet, alternative energies such as hydrogen power, solar power, wind power and geothermal power have great potential to create new careers. Fields such as mechanical and electrical engineering to scientists and plant managers will open up more as alternative energy technologies expand.
7. Information Technology (IT)
If you think of all the technological advancements in the recent decades, a few year ago, you notice that you can never go wrong with IT. Talk of computers, smartphones and the internet, they have all changed the way we communicate and do business. As the technology advances, demand for IT professionals such as database administrators and programmers will always continue to grow and the experts in those fields get snatched by huge companies as soon as they finish their studies and start emailing CVs.
8. Market Research Analyst
This field if for those who love looking at facts, figures and numbers. As a market research analyst, you will use technology to look at data and help your employer make informed business decisions. The job growth in this sector was 28% in the last 10 years. Future growth in the next 5 years is projected to be 23.2%. A bachelor's degree can do the trick. Expect to take home about $62,225
9. Operations Research Analyst
Same as a market research analyst in the sense that you would be mostly analysing data and crunching numbers. As an operations research analyst, you would be taking company information and analysing it to help run the business efficiently and smoothly to maximise profit and minimise costs. You could take home $78,070 annually.
10. Urban Farmers
As the world population continually raises and the demand for food in urban centres grow, urban farming is predictably headed for a rise in the next 5 years. The negative effects of industrial farming to the environment are expected to force farmers to adopt healthier farming practices with companies springing up to assist and teach urban farmers. You can expect to take home about $54,000 per year.